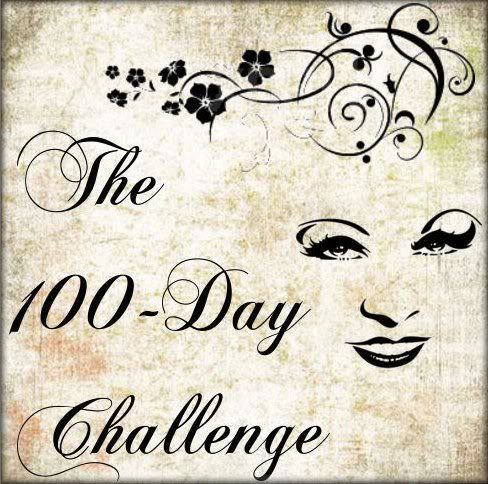 Tomorrow officially marks
the last 100 days of 2008
. Do you know what that means? That
procrastinators
,
organizing freaks
and and generally
crazed moms
with
didn't-get-a-single-thing-done
syndrome like myself will have a second chance to get some of those New Year's Resolutions done. Afterall, "the last 100 days of the year" does sound like one of those things that call for a new beginning of sorts, doesn't it? Like a brand new journal, or a wake-up call from the bathroom scale. Bittersweet, I know.
So this calls for goals. And a list. A list of goals. Is there anything more exciting? ("yes, plenty" is probably your response - however please consider that I am a SAHM with too little social interaction and an annoying penchant for lists).
So, let's proceed. This is what I want to accomplish in the next 100 days, before the year is over:
1. I want to
Spring Clean
my house and rejoyce in it's clutter-free beauty (oh, I am about to break into song), and then possibly keep it reasonably clean and tidy. Will that get me kicked out of
The Undomestic Goddess
? Will I have to change my blog title? Hah! Come on. Even in the improbable scenario where I actually manage to become more proficient at housework, I doubt that I could ever come close to feeling comfortable sharing my home accomplishments with Martha Stewart.
2. I want to make exercise a daily habit again. Does that qualify as a
SMART
goal you think? Or should I say whether I'll be doing the
TransFirmation
series or
yoga
any given day?
3. I want to
potty train
Stella. No additional details required, I believe. Just wish me good luck.
4. I want to get my NY driver's license. (I can hear gasps and giggles.) Finally, right?
And how am I going to do the above, you ask? Well, getting off the pc would probably be a good start. Ha! fat chance. In fact, perhaps I should add "getting over my
pc addiction
" to the list. Who am I kidding? That's going to take WAY longer than 100 days.
What would you like to accomplish before the year is over? Feel free to share in the comment section - and if you want to keep inspired (and maybe get someone else inspired!) feel free to grab this button.